How to change the video resolution/aspect ratio?
Video Resolution Settings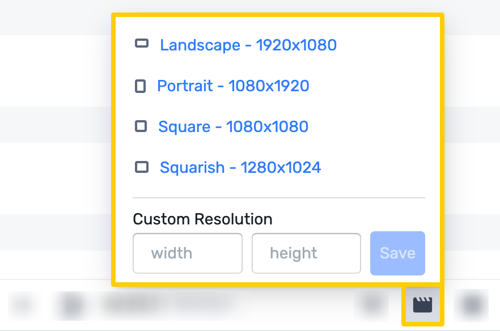 Videos can be built in four predefined resolutions. However, custom pixel resolution can also be entered.
Landscape: 1920x1080
Portrait: 1080x1920
Square: 1080x1080
Squarish: 1280x1024
Custom Resolution: You can enter the precise value of your uploaded media file to achieve an optimal output.
The maximum supported video resolution in the Studio is currently Full HD 1920 x 1080p.