How to adjust the volume?
Volume Mixer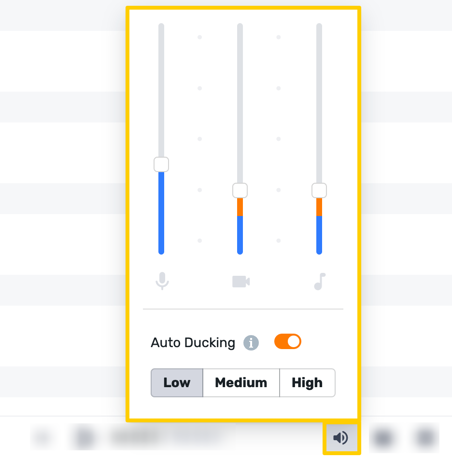 The Volume Mixer allows you to control the volume levels of:
Voice Over
Video
Background Music
---
Auto Ducking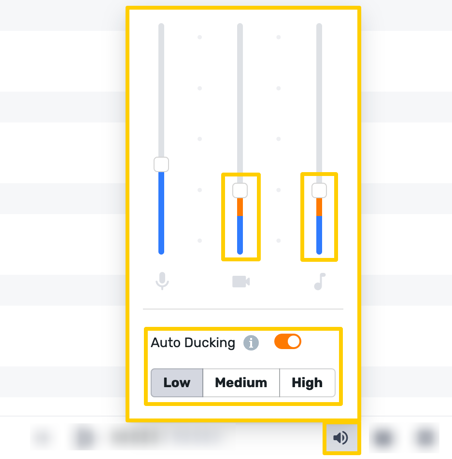 Our advanced Volume Mixer feature, Auto-Ducking, automatically decreases the volume of your video or background music when a voice-over is playing. This is particularly useful to ensure that the background music doesn't overpower the voice-over, resulting in a more precise output.

Our Volume Mixer feature includes 3 predefined levels of Auto Ducking, which can be adjusted to ensure your background music doesn't overpower your voiceover.
The blue levels correspond to the music/video volume when the voiceover is being played.
The orange corresponds to the volume of music/video when the voiceover isn't playing.