Head to Profile -> My Account > Delete My Account
While we strive to provide a seamless and valuable experience on the Murf platform, we understand that circumstances may arise where you may need to delete your account.
It is essential to consider this decision carefully, as this action is irreversible, and we will not be able to recover your saved work. You will lose access to the following:
All your Projects
Media Files
Subscription Plan
Deleting your account will also lead to
Immediate deletion of your account data and payment information
Any active subscription being auto-canceled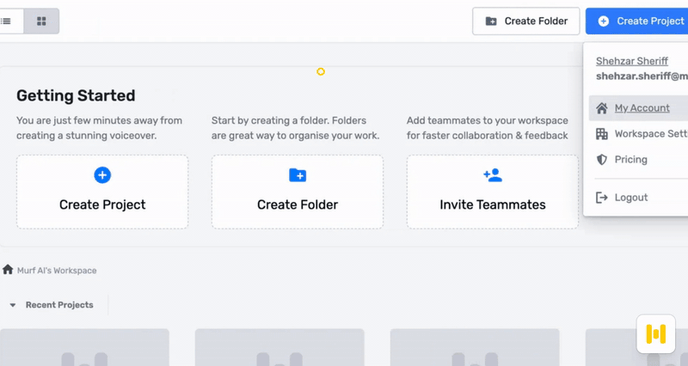 After your account is deleted, you will be redirected to a 404 page, and a one-way encrypted value of your email address will be added to a list of terminated accounts. Please note that the same email address can no longer be used to create a new account with Murf.
If at any point you wish to come back and create an account with the same email address, kindly reach out to our support team via live chat or email, and we'll be glad to assist you further.